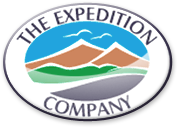 History
After years of climbing worldwide with extreme grade first ascents in England, Scotland, Ethiopia, Kenya and the UAE and after leading succesful expeditions to 8,000m peaks in Pakistan and Nepal. Utilising his vast contacts in all the worlds best climbing locations and having climbed with some of the best instructors and guides out there. Phil setup the Expedition Company so you too can experience some of the best climbing in the world.
What sets us apart?
The biggest cause of failure on mountains is lack of time to acclimatise. Unlike Many other guiding companies we build in additional days to our expedition at our expense to increase your chances of success and overall enjoyment. We are also one of only a few companies who carry a pulse oximeter on every expedition to monitor how well our clients are acclimatising.
If we're not currently offering the trip or service you're looking for please get in touch.