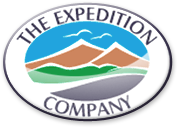 Arctic Survival Course
So your interested in Survival and bushcraft but have mastered your local woods and are looking for the next challenge? Look no further our Arctic survival courses cover just about everything to do with surviving in cold regions. This course is based in Sweden and runs in the winter to give you a true arctic experience
On this course you'll learn:
Avoidance and management of cold injuries
Ice breaking - an optional exercise to learn how to cope if you fall through ice!
Cross country skiing
Polar navigation
Improvised Snow shelters
How to use an Ice axe
Start a fire in the cold
Methods of melting water
Game preparation
Ice fishing
Flora and fauna identification and plant uses
Tracking
Learn about appropriate kit
This course require no previous experience. Although a good level of fitness is required.
Cost £1200 exc. Flights
Deposit £200
Course runs every winter exact date TBC
Email us to register your interest.
Got a question?