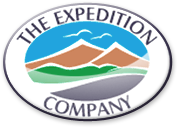 Pisang Peak 6,091m
Pisang Peak offers good scope for exploration. The western flank of the mountain is guarded by a hanging glacier and offers considerable challenge. The western end of the ridge is guarded by huge rock slabs, which make it difficult to climb. A German Expedition made the first ascent of Pisang Peak in 1955.
Days 01 : Arrival at Kathmandu; transfer to the Hotel
Days 02 : Sight seeing around Kathmandu valley
Days 03 : Drive to Bensisahar
Days 04 : Trek to Bahundanda
Days 05 : Trek to Chamje
Days 06 : Trek to Dharapani
Days 07 : Trek to Chame
Days 08 : Trek to Pisang
Days 09 : Trek to Pisang base camp
Days 10 : Acclimatization at Base camp
Days 11 : High camp
Days 12 : Summit up to Pisang peak and back to base camp
Days 13 : Trek to Pisang
Days 14 : Trek to Danaque
Days 15 : Trek to Chamje
Days 16 : Trek to Ngadi
Days 17 : Trek to Bensisahar
Days 18 : Drive back to Kathmandu
Days 19 : Rest day in Kathmandu
Days 20 : Departure on your own destination
What to expect:
Accommodation:
For most of the trek we'll be staying in the local tea houses. They usually have a good selection of hot food and drink. However the washing facilities are basic and you may have to share a room with another member of the trekking group.
On the mountain we will be tent based.
Prior trekking experienced is required if your not sure if this is the right expedition for you contact us to discuss your fitness and experience
Included
Accommodation for the duration of the trip, food, tea's and water note we don't provide bottled water in order to reduce our environmental impact. Instead we provide a water filter.
What is not included flights, Beer and soft drinks and tips.
Cost £1700
Deposit £200
Dates:
Bespoke:
March to May & Sept to Nov
20 days
minimum group size 2 people
Alternative trips- Alternatively you may like to try Island Peak 6,189m or Lobuche East 6119m
Book Online: