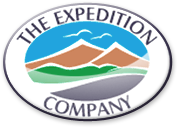 UK Courses
Learn the ropes with one of our experienced instructors.
Wanting to make the jump to climbing outdoors? Our experienced instructors will teach you everything you need to know in order to have a fun and safe time on real rock.
This two day course will answer all your survival and UK Bushcraft questions. Based in a remote part of Scotland and led by an experienced outdoorsman. Your sure to learn something new.
We also provide the following qualification courses:
This course is designed to prepare those looking at getting involved in the expedition industry. Ideally you will already be ML trained or assessed. On completion of the course you will receive an attendance certificate and a personalised action plan
An introductory award for those looking to lead people on basic trips. Ideal for D of E volunteers.
Wanting to brush up on your navigation. Then why not join us on one of our National navigation award courses and earn yourself a nationally recognised certificate.
Off on an adventure or perhaps your doing your ML, SPA or BCU coach award or even just keeping the HSE happy whilst at work then check out our first aid courses.
A variety of activities in North Wales through our partners North Wales Active