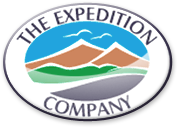 Overseas Leader Training
The most important thing for any would be expedition leader is experience. That is why we offer this opportunity. If your interested in becoming an expedition leader then we offer the chance for you to join one of our experienced expedition leaders on an expedition as an assistant leader.
Learn about group management, health issues, dynamic risk assessing, avoiding common mistakes and problem solving in country.
Dates: Various see individual expeditions pages
Costs: Same as the expedition you choose. We may offer reductions for more experienced candidates.
If your interested in this course get in touch.